RESTFUL MOOD
---
Our Bed
for the Season!
---
FARFALLA SATEEN and FARFALLINE PERCALE
by ALESSANDRA HOME MOODS LUXURY LINENS
The choice for our mood of the season bed is 100% made in a small Tuscan town, a short way from Florence, Italy. The combination between the finest Egyptian cotton, weaved in Italy, and the skillful hands of the workers make these two sets of linens truly luxurious. In the pictures we combined FARFALLE printed Egyptian cotton sateen with FARFALLINE Egyptian cotton percale both with an exclusive butterfly design in soft colors of light green and beige. They both are available also in complete sets.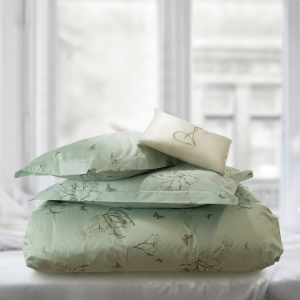 If you wish for assistance on a project or ideas feel free to email us:

info@alessandrahomemoods.com
---
MUSE LANTERN – CONTARDI
Designer Tristan Auer
I take this lantern everywhere since it can be placed outdoors or indoors and is rechargeable. It's an iconic lantern, with an original design and precious details, such as the braided leather handle. Placed on a bedside table or outdoor on a side table creates a lovely atmosphere while you are reading under a warm throw blanket.
---
NOTEBOOK
by STUDIO VAGANTE
This Blank paper notebook is perfect for your notes from "I must not forget to…" before you fall asleep, to writing your dreams in the morning!
The cover with the city of FLORENCE.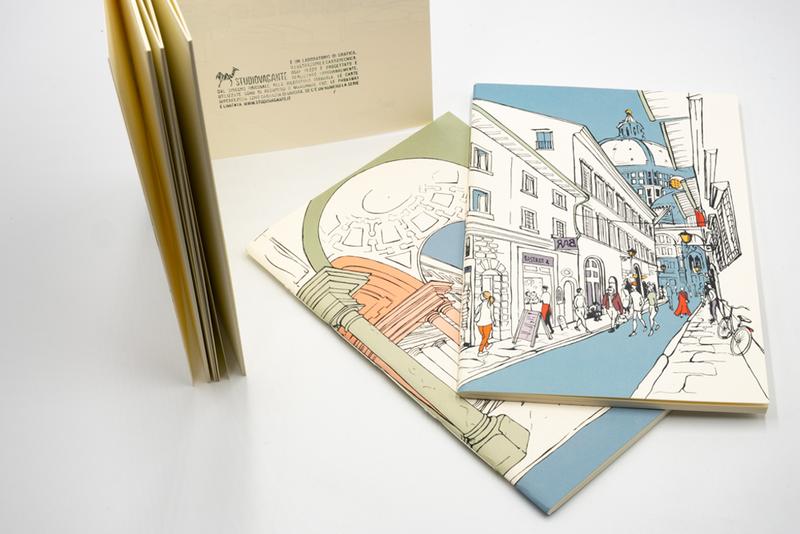 ---
SACCHETTO Vase
by ROSENTHAL
For a great
and lasting
look fill with
Magnolia
leaves!
You got to love this beautiful idea of transforming the common paper bag into a special ceramic object. Fun, cheerful and intriguing, gets you in a good mood, especially with your favorite flowers in it.
The Do Not Litter collection was created by designer Tapio Wirkkala, considered the great patriarch of Finnish creative force and creativity. The Vasi-Sacchetto, now a cult object, are still one of Wirkkala's most loved creations.
---
HIPPOPOTAMUS
Smartphone holder sculpture
by LALIQUE
A unique way to place your smartphone on your bedside table! Stunning sculpture made in satin-finished and polished crystal, the brand's hallmark, inspired by the fauna of the jungle, part of the LALIQUE bestiary collection. Place it anywhere as a beautiful sculp- ture, paperweight or smartphone-holders.
And when in
a MOOD TO CUDDLE…
FRINGED THROW BLANKET BAMBOO
by LORO PIANA
---
Soft and warm wonderful pure
cachemere throw blanket in
a deep dark brown to enrich
any spot in your home.Truly a
dream.
PERSEO throw blanket
by MISSONI
---
Wool and cashmere throw blanket by Missoni with the Chevron multi color iconic graphic design. 90% wool and 10% cashmere.
HUSKY WOOL throw blanket
by MISSONI
---
A refined combination of colors, for these throw blankets by Missoni in 100% wool, jacquard weaved for a tartan look.
CAMELIA pure cashmere blanket
by ALESSANDRA HOME MOODS
---
SOFT and WARM all cashmere bed blanket, availaible in different sizes and colors, like ivory, beige and brown. HANDCRAFTED and weaved in Tuscany, Italy. The classic, traditional ultimate luxury warmth for your bedding. 100% Made in Italy.
SOFIA wool blend wrap
by ALESSANDRA HOME MOODS
---
A fun warm wool blend wrap that matches many outfits and also feels good reading in your favorite spot. 100% Made in Italy.
LEONE easycare wool throw blanket
by ALESSANDRA HOME MOODS
---
41% Wool, 15% mohair, 22%, 22% Poliammide, 20% Lycra and 2% other fibers for this easy care, soft and colorful throw blanket. If you have a dog like I do it's the perfect solution since it's perfect for frequent washing. 100% Made in Italy.
GRECA embroidered boudoir pillow and
EDOARDO 100% Cashmere throw blanket
by ALESSANDRA HOME MOODS
---
Egyptian cotton Percale boudoir pillow in white, with grey embroidery shown in the picture with a soft 100% cashmere grey throw blanket. Available in other colors. 100% Made in Italy.
And WAKING UP IN THE
MORNING…
---
RIVA BATHROBE
by ALESSANDRA HOME MOODS
Great way to start the day with this soft and absorbent BATHROBE made of 550 gr.
of Egyptian cotton terry, personalized with your initials.
Available for men and women.
---
KEEP GOING with initials…
TIME TO DRESS!
Four styles of craftmade wood hangers available in different colors
with your initials custom-made to order.