I LOVE ALL THAT IS INSPIRED BY THE SEA so much that I am taking the opportunity to talk about a wonderful brand, LLADRÓ and his JEWELRY COLLECTION that evokes the magic of the sea… water, waves, corals… powerful creators of elegance but also GOOD MOODS!
Lladró is an iconic Spanish brand world known for exquisite and high end porcelain art creations. Founded in the village of Almassera, Spain, in 1953, Lladró was born from the passion of three brothers Juan, Josè and Vicente, talented artists that turned porcelain into art pieces.
They were so successful that ended up building an empire with their own hands. Nowadays the offer has extended: not only Lladró offers the traditional porcelain art sculptures and objects that made them famous, but also lighting, home accessories and jewels.
The craftsmanship skills have not changed but tradition is combined with innovation, design and a constant research inspired by the ever changing world we live in.
Here is just a glimpse of the many beautiful creations that I adore!
As a women it cannot be but jewelry!
Each piece is unique, since hand made and hand finished, inspired by the sea! Jewels are made in porcelain and precious metals like sterling silver in various finishes such as 18-carat gold and lightened up by varnishes, paints and golden luster. Talented creators and designers where able to give life to their ideas with the support of an extraordinary work team.
The first collection I want to show is AQUARIUM collection that evokes the waves of the sea, the movement of the wind and even the shapes of fish.
Every piece is hand made of glazed porcelain decorated in blue with rhodium-plated sterling silver. A luminous, dynamic and extremely attractive combination.
Another beautiful collection is CORAL REEF, an hymn to the ocean bed. Corals have been used in jewelry for thousands of years and have inspired Lladró to combine tradition, craft and cutting-edge in porcelain jewelry that bring corals back in a new extremely elegant form.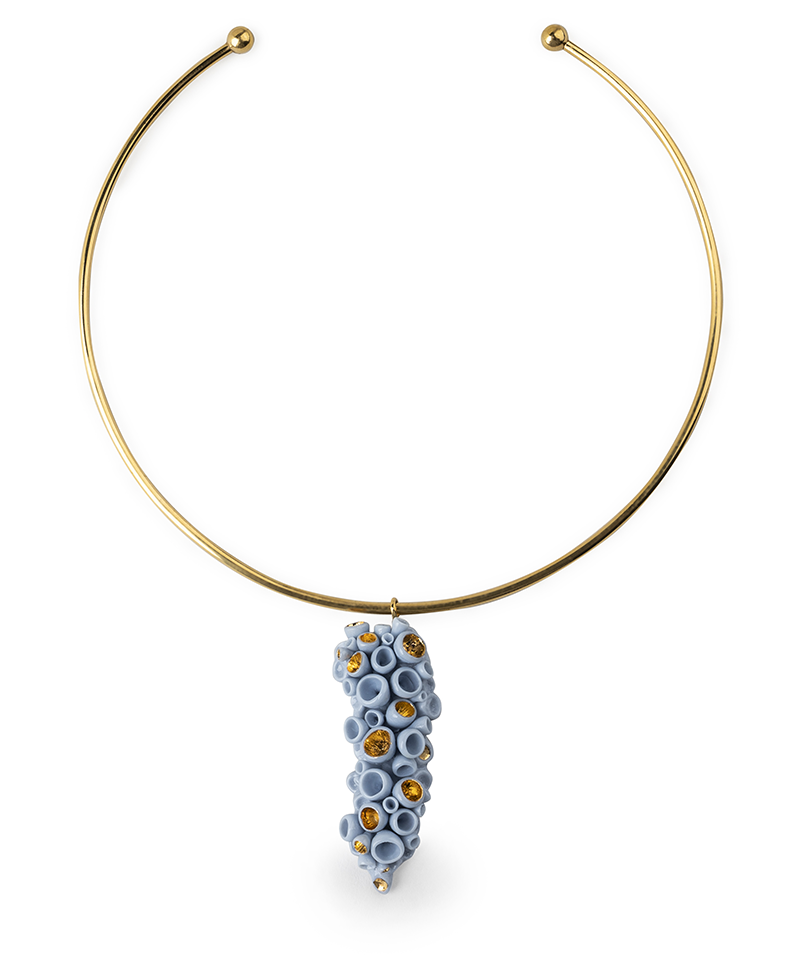 And for last but not least the ACTINIA, the result of the union between the surprising imaginary of the Romanian designer Raluca Buzura and Lladró's excellence in porcelain creation. Pendants, earrings brooches… that seem to be in motion, as if smoothly rocked by the sea waves!